eLearning Guidance and Support
These online educational platforms and their contained resources have been carefully selected are for students and parents to help children to learn at home during the coronavirus (COVID-19) outbreak. Further resources and information can be found on each our cohort pages and our SEN & Gifted Online Learning Zone.
Parents Guide to Purple Mash
HOW TO ACCESS learning tasks
For EYFS and Year One - your child's teacher will often set tasks as a '2Do' to be completed. These are activities and tasks which your child can access either via the notification bell or by clicking the red 2Do icon at the top of the screen.
Parents guide
Parents Guide to Google Classroom
how to access google classroom as a pupil
To sign into the web platform you can go to classroom.google.com or use the link buttons on the school website.

Your school profile will already have been added to a class - at no point will you need to input any "class code".
Your student login details should be kept private and secure at all times.
Remember your profile password is standardised for all students, if you have any difficulty or have forgotten your details email:
technicalsupport@westlands.essex.sch.uk
how to enter a classroom
Once you are signed in to your Google Classroom account, select the class you wish to enter from the home page.
You can then browse the "Stream" ( which is a online notice board and discussion space) or click on "Classwork" to access, respond and submit set work from your teacher.
Anything posted onto the stream could potentially be viewed by all of the cohort, be aware of what you post and share.
Teachers can also use the steam to send individual messages and support (including resources and differentiated tasks).
When necessary teachers can also mute or disable students from commenting and posting - If you believe this has happened in error and have not been contacted by your child's class teacher email: technicalsupport@westlands.essex.sch.uk
How to post a comment or attach a file to the stream
Watch the on screen guide for using Google Classroom to comment and upload work.
From the "stream" a teacher could ask a question or allow a group discussion to take place, to take part look for the post you wish to respond to and beneath it there will be a light grey box that says "add class comment" - write into that box to respond.
(This "class comment" will be visible to the entire cohort and all of the teachers so please be mindful of what you post . Any posts that are deleted are permanently visible to the teachers to ensure a safe and respectful working environment).

A teacher may ask you to upload your work onto the "stream" or share it directly in relation to a specific task on the "classwork tab".

Once there the process is the same in both cases, first type a short response so the teacher knows how you found the task. Then click onto the paperclip "attach" icon - if you have used Microsoft work or a similar program you can save the file and upload it.
However if you have chosen to use one of the G Suite apps - such as Google Docs (which is free and included within your school profile) simply click onto the blue "share" button within the program and copy the shareable link - click back onto Google Classroom and paste that link into the comment box
(If you want to be really wizzy you can also attach the link using the paperclip
"attach" icon).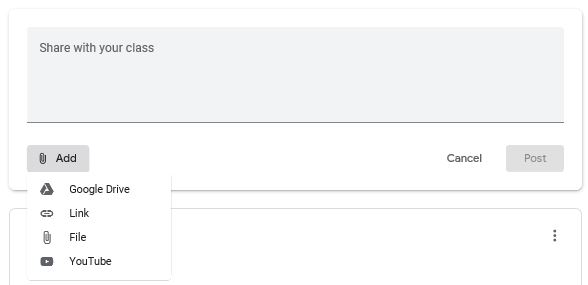 If you require any support email: technicalsupport@westlands.essex.sch.uk
how to find assignments from your teacher
Watch the on screen guide for using Google Classroom to access and respond to assignments.
Depending on your year group teachers may be posting tasks onto the "stream" or using the "classwork" tab to set specific tasks by subject with more detailed support materials.
Once you click onto the "classwork tab" scroll through to view all of your set tasks by topic and date.
When you click onto a task you are given a quick preview. To view the task in more detail click onto it and it will open in "task view".
From the "your work" area you can see if your work is still pending - when finished you can click "Mark as done" and the "assigned" message will change to "submitted".

Be sure to also add or create your work - clicking on that button will suggest suitable Google apps such as Docs (a word processor) that you could use.
If at any point you want to communicate with the teacher specifically about the task, your understanding or feel you require further help use the "private comments" box to message the teacher.
This feature is not monitored 24/7 and teachers will respond when they next log in and check on the work submitted by the cohort.
If you require any support email: technicalsupport@westlands.essex.sch.uk
how to upload a photo to a classwork assignment
Watch the on screen guide for using Google Classroom to send a private comment to the teachers in response to your work and upload a photo of your work or a document.
Use the "private comment"box to message the teachers and let them know if you have any difficulties or feedback in relation to a set task.
When completed you can click onto the "add or create" button and select the image or document you wish to share.
Be sure to click "mark as done" to show the teacher you are completed with a task.
When work is submitted late as shown in the video, you are still able to complete the task and submit it. The "missing" message will then change to "submitted late".
This is all logged onto the child's work portfolio and the teachers can quickly see who is submitting work, who has not engaged with a task and any child who frequently submits work after the due date.
If you require any support email: technicalsupport@westlands.essex.sch.uk
how to download and open a file from google classroom
Follow this video to download and open a Google Docs file from Google Classroom.
Once you have opened either your "steam" or "classwork" tab and found the file your teacher has shared. Simply click onto it and it will open up.
Mobile devices may not offer previews but when you click onto the file shown it will give you the option to either download or open depending on your specific device.
If you require any support email: technicalsupport@westlands.essex.sch.uk
Google Classroom Guides and Instructions
Getting started with GOOGLE CLASSROOM
Navigating google classroom
quick guide
Google Classroom - FAQ
Q

- What is Google Classroom?
A - Google Classroom is part of a suite of applications from G Suite for Education. Google Classroom is an app, both web and mobile. The Google Classroom application is designed to help teachers and students communicate and collaborate, manage assignments paperlessly, and stay organized.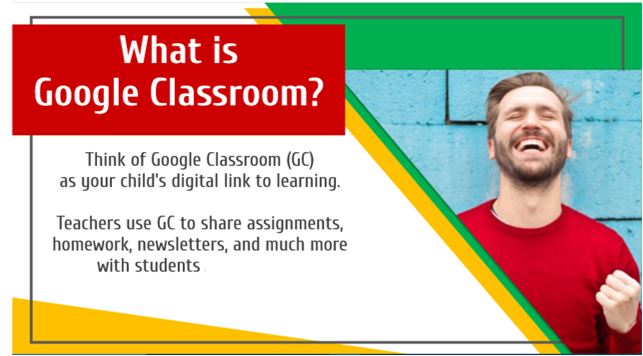 Q - How do I sign into Google Classroom?
A - Go to classroom.google.com
If you have never signed in before, you may see a product info page.
Click on "Go to Classroom."
We do not provide Parents and guardians individual accounts to access Google Classroom or their child's assignments and will not share our school "Class access codes".
Q - Is the stream public or private?
A - Google classroom is a secure and private learning environment, all actions are named and recorded (even if deleted). Any Google Docs, Shared work or comments shared "with the class" is visible to the entire cohort. Teachers can send students an individual comment and post individually on a particular childs steam when taylored support is needed.
Teachers can also "Mute" pupils and "disable" comments if necessary to ensure a safe online working environment.
Q - Where can I download it?
A - Google classroom is available on any internet connected device using either the website or the app, which is available from all major app stores.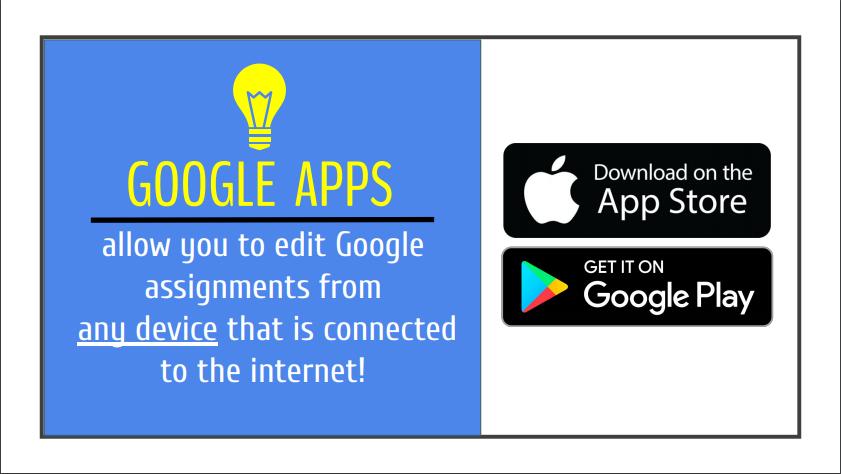 Q - We don't have a computer at home, how can we access the work?
A - Google Classroom is a online platform that works on any internet connected device including: computers, tablets and phones. Mobile devices can use either the web platform or the Google Classroom app which is available on all major app stores.
Myon uSER GUIDES
Thank you for your patience and support with eLearning.