Headteacher Blog
Tuesday, 12th May 2020
I hope you enjoyed the VE day celebrations at the weekend. I spotted a lovely poppy at the weekend - a real symbol of hope and remembrance. I hope you like it!
Thursday, 7th May 2020
Tomorrow is a Bank Holiday to celebrate 75 years since VE day - the day when World War II ended in Europe. Year 6 know a lot about World War II, I know. Miss Everard has prepared some resources for you all with lots of fun activities to help you celebrate. Of course, you don't have to do online learning over the Bank Holiday weekend but we thought you might enjoy them anyway! Have a lovely weekend celebrating in whatever way you choose.
Mrs Gaskin
Monday, 4th May 2020
I've been very busy with school work and I have lots of meetings now but on Zoom! On Friday, I also managed to spring clean my office and I have moved all the furniture around so it looks very nice. I hope you are doing well with your online learning and I am going to meet with your teachers on Zoom tomorrow to talk about how you are all doing. I have also been walking and I thought you might like to see this little creature that slithered across my path when I was out at the weekend. Do you know what it is? Mrs Gaskin :)
Wednesday, 29th April 2020
Today, I want to share this fantastic design from Year 4 - a poster about protecting the NHS and keeping safe. Very well done! I will share some more of these in the Children's Art Gallery soon.
Keep smiling and keep dancing!
Mrs Gaskin
Monday, 27th April 2020
I hope you all enjoyed the 'Hello' video that we put together for you. If you haven't seen it, you can find it under 'News' - today's date - 'Hello from Westlands'. Keep sending in pics of your Bear in the Window and I will also be putting some of the lovely NHS posters created by Year 4 in the gallery too!
Have a lovely evening.
Mrs Gaskin
Friday, 24th April 2020
Well done for completing another week of online learning. Please keep trying and we only ask that you do your best and please not worry about any of the work. Remember to send your Bear in the Window pic to admin@westlands.essex.sch.uk and we will put as many as we can in the gallery. Well done to Billy-Ray for another beautiful elephant drawing.
Have a sunny weekend.
Mrs Gaskin
Wednesday, 22nd April 2020
Good afternoon. Hope you are all having a good day!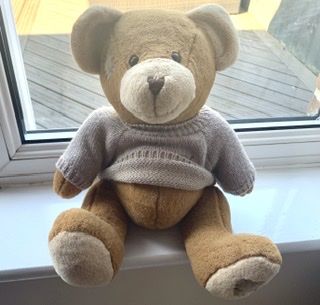 Today, I thought I would show you a picture of my bear who is living in my window at the moment! If you have a bear in a window, ask an adult to take a picture of him/her and send by email to: admin@westlands.essex.sch.uk for the attention of Mrs Gaskin and I will get some of the bears uploaded to our gallery.
Mrs Gaskin
Monday, 20th April 2020
Welcome back to online learning today! I hope you all had a restful Easter and enjoyed the beautiful weather in your garden or on your daily walk.
Your teachers have prepared new work for you linked to our new topics and I look forward to seeing some of your work and talking to your teachers about how well you are doing. Please don't worry about the work though - we do understand that your parents aren't teachers and all we ask is that you try and do your best to complete some of the tasks.
Mrs Gaskin
Thursday, 2nd April 2020
I really enjoyed Mr Bardell's football team video clip on the Year 4 page! Not so sure about his talent for kick ups though!!! Here is a lovely Venetian mask pic from Year 4. I look forward to putting more in the gallery soon. Hope you all got out in the fresh air today - I saw squirrels and a beautiful fox when I went for my lunchtime walk today.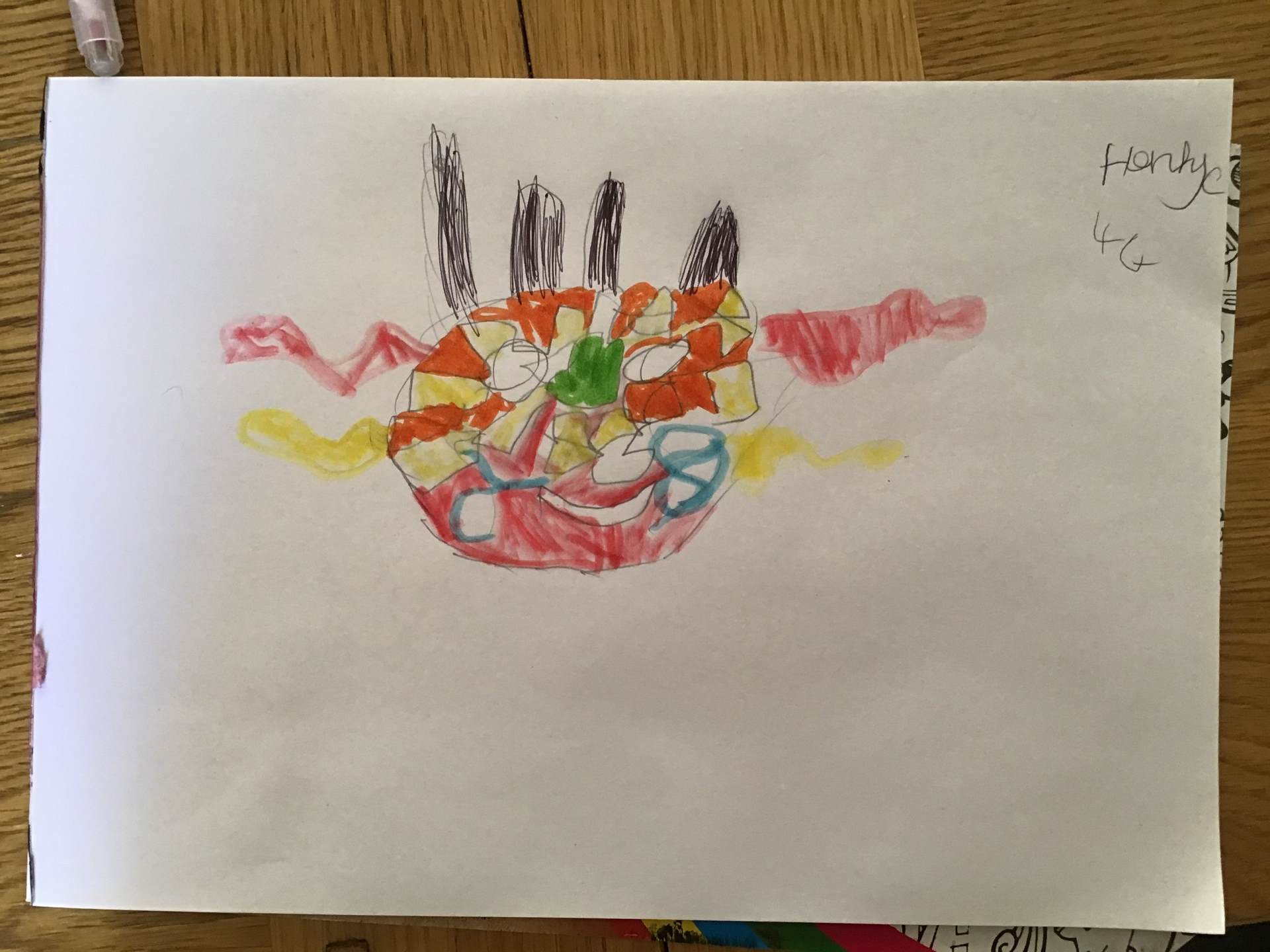 Wednesday, 1st April 2020
Today, I thought I'd show you this fantastic Venetian mask that I saw when I visited Venice in Italy a few years ago. If you are in Early Years, Year 1 or Year 2, can you see how many different types of fruit you can find on the mask? If you are in Year 3, 4, 5 or 6, can you find out about the artist: Giuseppe Arcimboldo? Then if any one of you would like to try designing your own Venetian mask, you can ask an adult at home to send your picture to the school on admin@westlands.essex.sch.uk marked for the attention of Mrs Gaskin and I will add them to our gallery. I might even give out a couple of online Gold Awards too! Please remember that if you write your name on your artwork only use your first name and class and not your surname and please send it in a JPEG format. Keep up the good work everyone and very well done!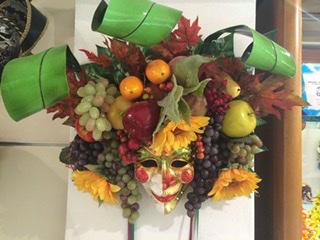 Tuesday, 31st March 2020
I have set up a Children's Art Gallery under the 'Children' tab and uploaded some of your beautiful pictures. Have a look and see which one you like the best! Vanessa (Year 6) please can you send yours again but not as a PDF as I couldn't get it into the gallery under that format? Can you send it as a JPEG please? I will put any more elephants received today in the gallery and then as from tomorrow, I will set you a new challenge for our gallery!
Mrs Gaskin
Monday, 30th March 2020
Thank you to all of you who have already sent your elephant artwork in to school. This is Jack's elephant from Panthers Class. More to follow! Mrs Gaskin
Friday, 27th March 2020
Good morning everybody,
I am so pleased to see how many of you have been working so effectively online this week. I am enjoying looking at the work and the pages for each year group and I really enjoyed Mr White's video clip on the Year 5 page - have a look even if it's not your year group! Mrs Barnes-Bretton is reading to us and this morning, I listened to the first chapter of the story The Dragon in the Library which I found on the Year 2 page.
A few weeks ago, I went to Colchester Zoo and took this picture of a gorgeous elephant. I wonder if you can try to draw this elephant for me and then ask your parent/carer to send a picture of your drawing to the school by email and I will put some of your art work on my blog page for us all to enjoy. Email your art work to admin@westlands.essex.sch.uk
I hope you all have a restful weekend and we will continue with online learning on Monday.
Mrs Gaskin